Blocked Drains
Below are some information on how to avoid blocked drains.
Common Causes of Blocked Drains
The most common cause of blocked drains is root infestation usually caused by a crack or break in the drain. This can occur when there has been movement in the surrounding soils from lack of compaction or sometimes where roots grow under a drain and can lift the pipe and causing it to crack.
Kitchen sink drains are renowned for blocking. this is caused by the solidification of the fats in the water that is washed down the drain over a period of several years which slowly reduces the diameter of the pipe until such time as it totally blocks.
Shower and basin wastes are a smaller diameter pipe that in the toilet or the main drain and often block from a buildup of hair and soap scum which gets caught on the change of directions in the pipework leading out of the bathroom.
It is not uncommon to see a bath become blocked and often it is because the great has been removed and a child has lodged one of their bath toys down the drain which gets caught in the pipework. always make sure that there is a grate fitted to every drain outlet.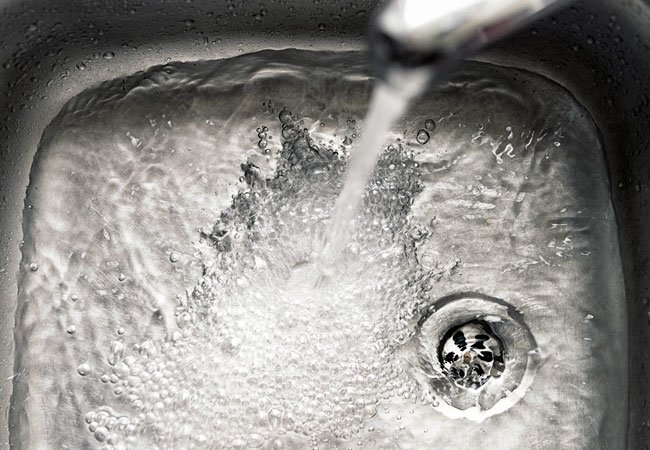 Common Signs of Blocked Drains
The common sign of a blocked drain is when you hear a glugging sound or if the drain is making a blup bloop blup sound.
A visual sign will be when you flush the toilet and you notice the water rises in the toilet bowl. Another obvious sign is when you notice the drain outside the laundry or kitchen area begins to overflow. this drain outside is known as a overflow relief gulley and is installed normally around 100 mm to 150 mm below floor level and is designed for the liquid to escape outside rather than inside from the bathroom /shower floor.
If you notice that the toilet, shower, bath, basin and kitchen sink are draining slower than normal it would be a sign that you are experiencing a partial blocking of a drain and can expect it to fully block in the next few days.
We recommend if you experience this issue you contact us at same day hot water plumbing and gas Perth and have this problem investigated so that you don't have a major problem which always seems to eventuate on a weekend.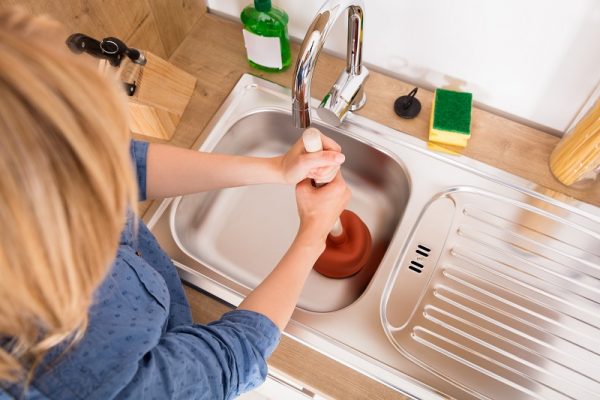 How to avoid Blocked Drains
Things we suggest that a property owner should do to prevent blocked drains is to always make sure there is a grate fitted in the basin ,shower and bath.
Prevent and toothpicks and dental floss and cotton buds are not washed down the basin drain.
Prevent children from removing the bath grate and dropping there small toys in the bath and drain hole.
Never flush baby wipes, paper towel for sanitary products down a toilet ,especially when you have the older style house with the old terracotta earthenware piping.
Always remove as much fat and oil products from your plates and cooking utensils to reduce the amount of fat that can solidify in your kitchen sink drainage system. My suggestion is to pour any excess cooking liquids into a milk carton or into a bottle and place it directly into your rubbish bin.
With any open style external plumbing we recommend that you prevent any sand and debris from finding its way into these drains as this is also a common cause of blocked drains.
With the planting of trees and larger shrubs we recommend they do not be planted and growing on top of or near any of the your household plumbing as over the course of time these roots will become quite sizeable and will find their way into your drainage system causing you plumbing drainage issues later in time.
Problem with Blocked Drains?
Contact Same Day Hot Water Plumbing & Gas
Schedule An Appointment
Or Get an Instant Quote
At Same Day hot water plumbing and gas we are equipped with latest technology truck mounted high-pressure water jetting drain cleaning equipment.
This drainage clearing product has a reach of 120 meters and is sent down a blocked drain with the nozzle on the on the end of the high-pressure hose discharging water at up to 5000 PSI of pressure which is designed to cut through the root penetration and obstructions and dislodge them from the pipework.
The drain clearing equipment has several different diameter hoses and nozzles to suit every pipe diameter application and can clear a large variety of drainage blockages on domestic and commercial applications.
At Same Day Hot Water Plumbing and Gas, we are also able to obtain drainage drawings for each individual property in Australia which enables us to establish where the plumbing pipework runs around your property.
Accompanied with our drain clearing equipment we also have CCTV drain inspection cameras which enable us to view inside drainage pipe work and also detect and locate the exact source and location of the damage to the pipe. this enables us to then establish the degree of difficulty in exposing the below ground pipework and estimating the approximate cost to carry out the necessary replacement and repairs thus overcoming any future issues.
The cost to clear the average blocked drain can vary from $120-$290 depending on the exact cause of the problem. However if we need to remove paving or concrete to enable us to access the drain clean out point an additional cost may be incurred.
Same Day Hot Water Plumbing & Gas
Local & reliable plumbers. Fast 24 hours service.
Message Us
admin@samedayhotwaterplumbinggas.com.au